Local Real Ale & Cider Festivals
September 2021
Sheppyfest Cider & Music Festival 2021
4th September 2021. For more information and tickets see https://www.sheppyscider.com/sheppyfest/.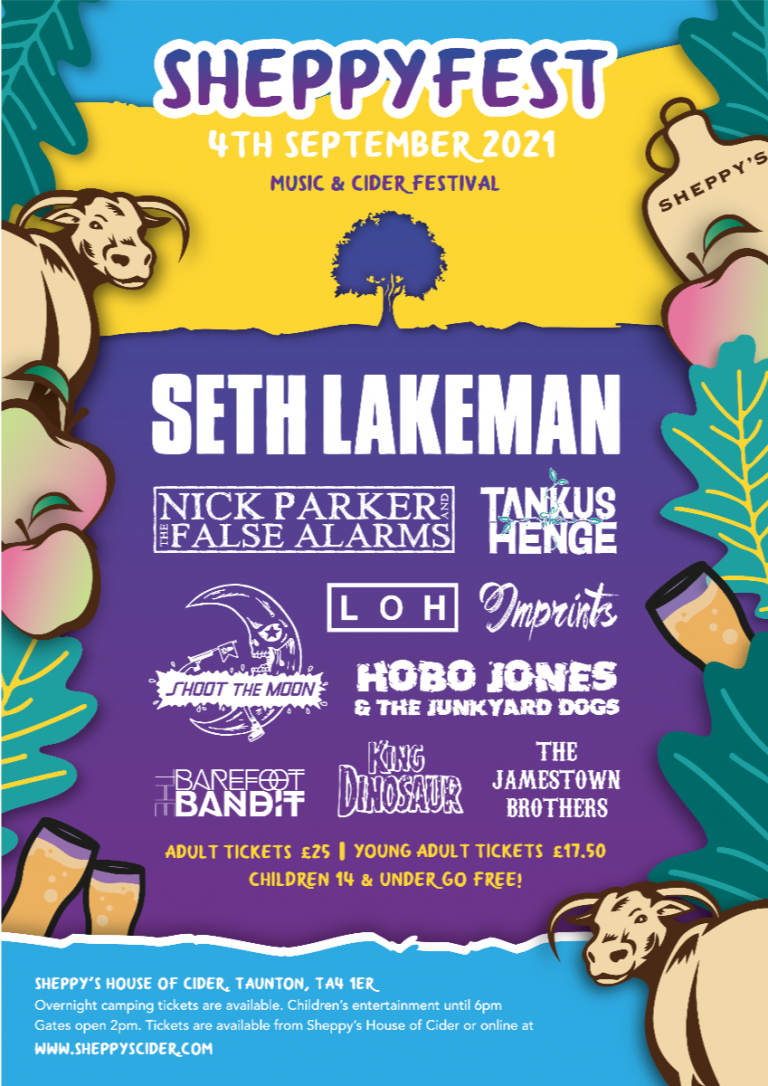 Wedmore Beer Festival
10-12 September. See https://wedmorerealale.co.uk for details.
It's nearly September and that means our 20th festival is just around the corner and we can't wait to get proceedings safely underway to give everyone the festival we have been all been looking forward to.
After it worked so well in 2019, this year's festival will be held at Glebe Field, Manor Lane, Wedmore, BS28 4EQ, opposite the Wedmore village hall's carpark. This new, larger site allows us to offer you over 100 choices of ale and cider, as well as a selection of wine. We are also delighted to announce that GinJar will also be at the festival this year, offering a fine selection of gins.
A range of food will be available throughout the weekend and, on Friday night, Bee Skas will get our live music underway, with a range of two tone and ska music. Live music will continue from 13.30 on the Saturday with Cross the River, Kindred, Mantawrays and, finally, ABBA Revival, the number 1 tribute act for the Swedish supergroup. As well as live music, we will have DJ Olly from Enhanced Entertainment ending both nights with dancefloor fillers.