Local Real Ale & Cider Festivals
2022
Get along to a local real ale & cider festival this year.
With a third festival expected to be announced shortly, the last weekend of July is going to be quite a weekend. Three local festivals over three consecutive days anyone!
The following weekend West Somerset Railway Association are holding their Steam Fayre & Vintage Vehicle Rally at Norton Fitzwarren. There will be a real ale (& cider) beer tent with CAMRA involvement. Your branch chairman is the beer tent manager, so well worth a look.
https://wsra.org.uk/the-steam-rally/ for full details.
---
June 2022
The Barrington Boar Beer Festival 2022
The Barrington Boar Beer Festival and Village Party for the Platinum Jubilee at noon on Saturday 4th June at The Barrington Boar, Main Street, Barrington, Nr Ilminster, TA19 0JB.
Full details at https://www.thebarringtonboar.co.uk/news.
WeirFest 2022
At the Ship Inn (Bottom Ship) on 30th June 2022 at 18:00 to 3rd July at 21:00 hrs.
Over 50 real ales and ciders, Pimm's and Prosecco Bar, food all day and live music.
Royston and Caroline Connor, The Bottom Ship, Porlock Weir, Somerset, TA24 8PB.
Tel: +44(0) 1643 863288
email: ku.oc.riewkcolropnnipihs@seiriuqne
---
July 2022
WEIRFEST 2022 @ THE BOTTOM SHIP
Thursday 30th June – Sunday 3rd July 2022
https://shipinnporlockweir.co.uk/weirfest.
Winchester Arms at Trull
BEER, CIDER & MUSIC FESTIVAL 2022 Hosted By Winchester Arms. Event starts on Friday, 29 July 2022 and happening at Winchester Arms, Trull, TA3 7LG.
https://www.winchesterarmstrull.co.uk/index.php?page=beer-cider-music-festival.
The Carew Arms at Crowcombe
https://www.thecarewarms.co.uk/.
New Inn at Halse
16th July - New Inn, Halse Food & Drink Festival, 6 guest beers See https://www.newinnhalse.com/events/beer-festival/
Teignmouth Sunshine Beer & Cider Festival
We are restarting our Sunshine Beer & Cider Festival in Teignmouth again this year, the dates are 21st – 23rd July 2022. Download a poster: Teignmouth Beer & Cider Festival 2022.
Quantock Brewery
22nd and 23rd July 2022 at the Brewery Tap in Bishops Lydeard. Why not go there on the West Somerset Railway?
https://www.quantockbrewery.co.uk/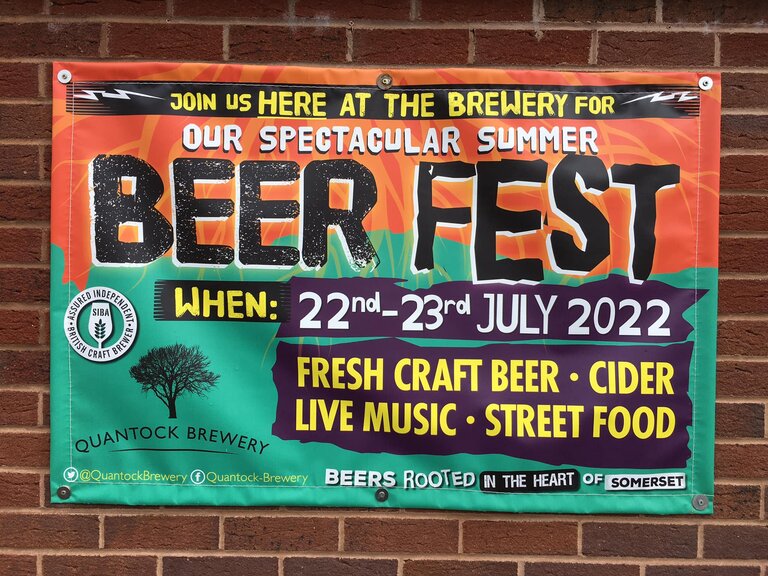 The Crossways Inn
29th - 31st July - Crossways Inn, West Huntspill Beer, Cider & Music Festival (Beer Festival Mega Weekend - 3 local festivals in 3 days)
---